The oral presentations are 12 minutes long, which are followed by 3 minutes of questions.
The poster presentations are 3 minutes long, followed by 2 minutes of questions.
We kindly inform the presenters that the PPT language will be English.
The presenters in the Poster session have the opportunity to prepare a poster or a short PPT to demonstrate their study.
We kindly ask the presenters in the Poster session to upload their poster or PPT until midnight of 29th March to google drive via the following link: https://drive.google.com/drive/folders/1G9QW5Lp-cK-idQb1_U73ZEnnlplufIQx?usp=sharing
Note that the posters/PPTs will be available only during the conference days.
Instructions:
The questions should be asked in the chat window during or after each presentation. The questions will be chosen and asked by the chairman. We would like to kindly ask all the presenters to be present in meeting during the morning briefing and in the break before their sections!
As a first step, we would like to ask the presenters to open her/his presentation in advance!
After the online meeting started and the Chairman asks the presenter to take his/her oral presentation, please the presenter follows the next:
1. The organizers unmute the presenter's microphone and will indicate it. The presenter can speak now.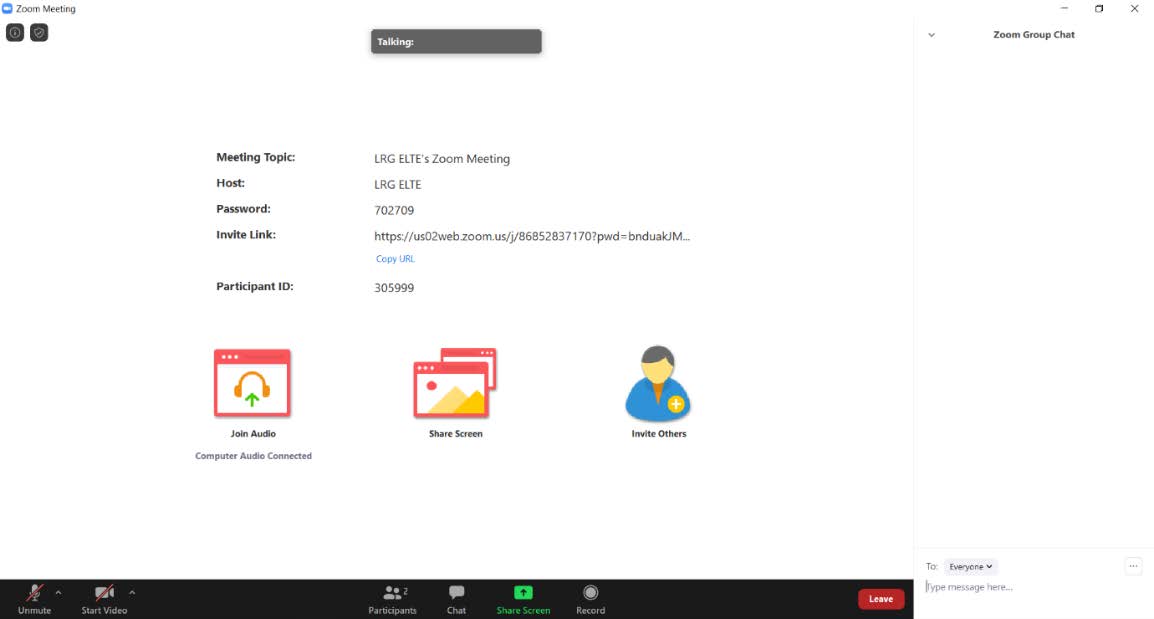 2a. Choose the "Share Screen" button (indicated with a red circle) from the bottom bar to start screen sharing.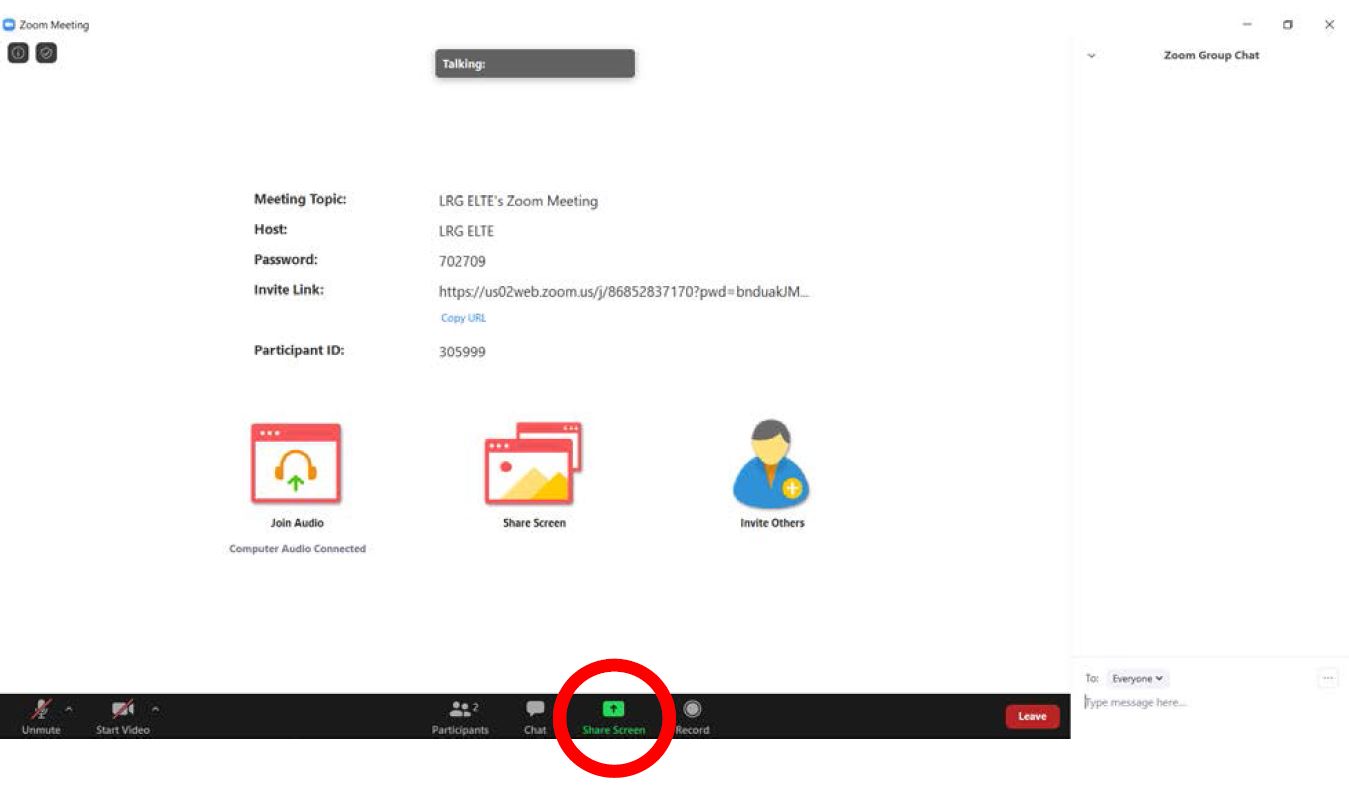 2b. The presenter should choose his/her Power Point or PDF presentation and click the "Share" button (indicated with a red circle).
2. In PowerPoint the presenter should start the Slide Show with F5 or with the Slide Show button in the bottom right corner (indicated with a red circle). In case of a PDF presentation in Acrobat Reader the presenter should use Ctrl+L, or View – Full Screen mode to start the slide show.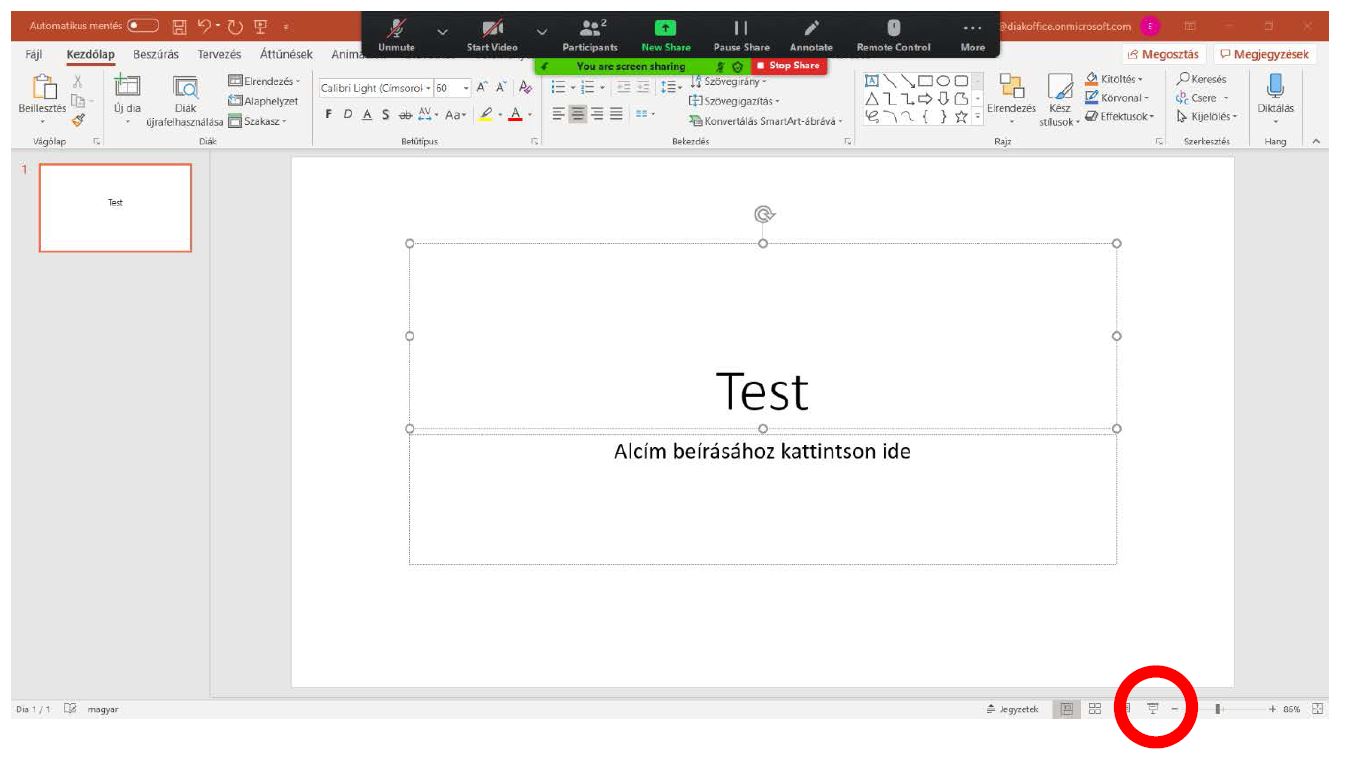 3. If the presenter would like to use a virtual laser pointer during the presentation, it is available in the bottom left corner of the window (indicated with a red circle), after the slide show has started.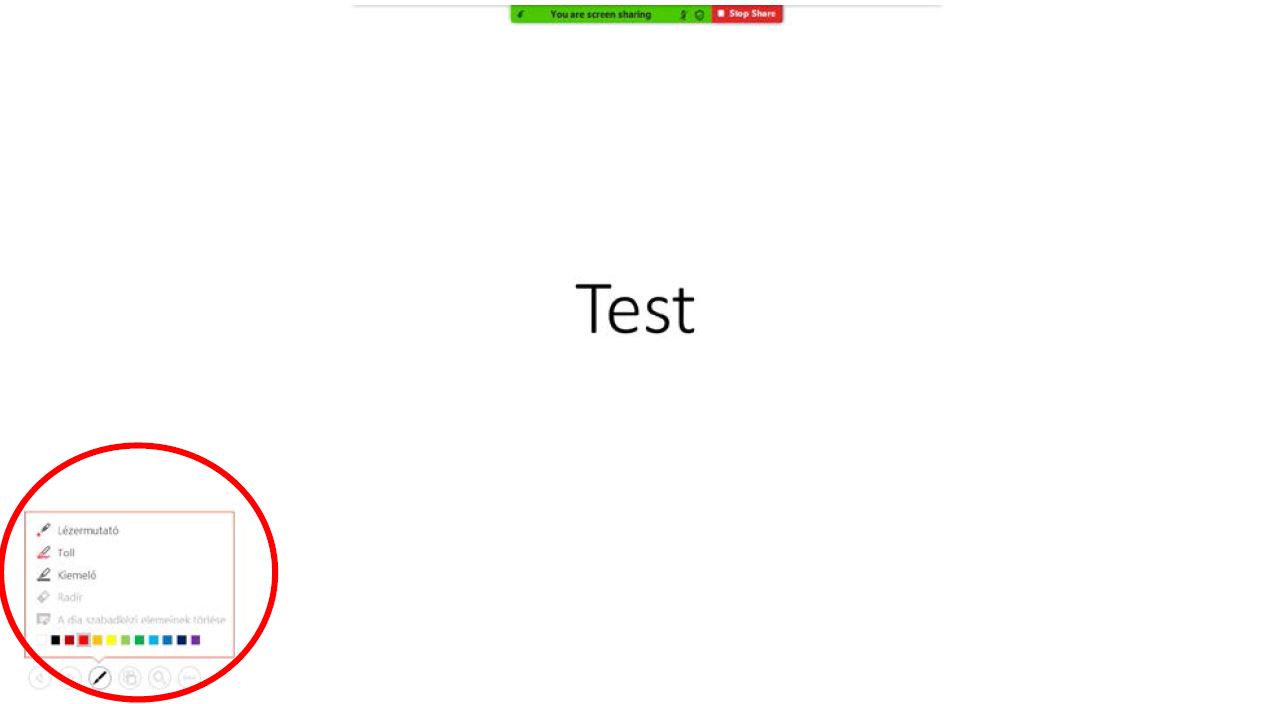 4. After the presentation and the questions, the presenter should stop sharing her/his screen by clicking "Stop Share" in the upper middle part of the screen (indicated with a red circle).